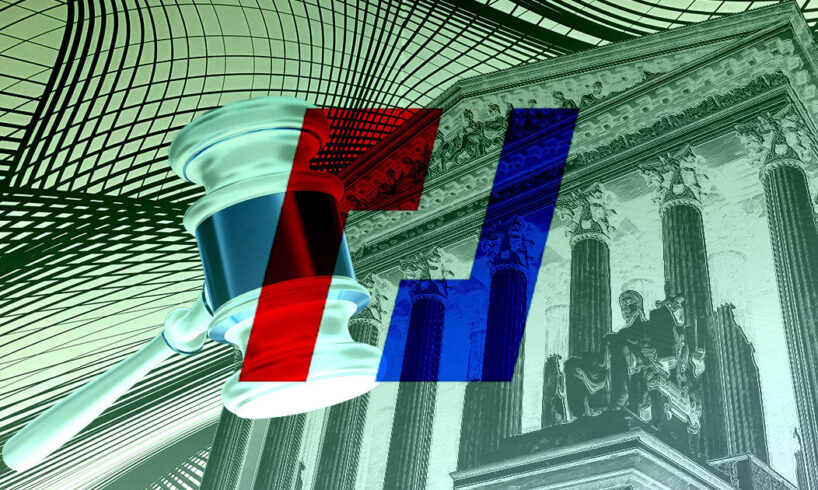 [ad_1]

BitMEX co-founders Arthur Hayes and Benjamin Delo have pleaded guilty to breaking anti-money laundering (AML) regulations in the U.S. Southern District Court of New York.
This caps a long-running saga in which the pair were indicted by the Department of Justice (DoJ), in October 2020, on charges of violating the Bank Secrecy Act and operating inadequate AML procedures on the derivatives exchange platform.
"conspiring to violate the Bank Secrecy Act, by willfully failing to establish, implement, and maintain an adequate anti-money laundering ("AML") program at the Bitcoin Mercantile Exchange or "BitMEX.""
Fellow co-founder Samuel Reed and Head of Operations Gregory Dwyer were also named in the DoJ notice. But details of Reed's case have yet to be made public. Dwyer delayed his court appearance to October, arguing a lack of preparation time due to fighting extradition from Bermuda to the U.S.
In entering their guilty pleas, Hayes and Delo agreed with New York prosecutors to pay $10 million each. But both men will return to court for a sentencing hearing, raising questions over the judiciary's treatment of cryptocurrency versus banking.
The fall of BitMEX
Launched in April 2014, BitMEX was one of the first crypto derivative platforms. It pioneered products such as Perpetual Swaps, which are similar to futures but carry no expiry date, giving it a reputation as an innovator.
And with 100x leverage on offer still to this day, it soon became the go-to exchange for degens looking for massive trading profits.
Since being hit with legal action, it was forced to pay a $100 million penalty and banned from operating in the U.S. With that, its position as a leading derivative platform also took a hit. 24-hour trading volume today comes in at $1.655 billion, placing it 18th by this measure. In contrast, Binance ranks 1st turning over $80.557 billion over the same period.
Separate charges were filed against the four executives, with prosecutors saying they had wilfully defied AML rules. This includes failing to perform identity checks and ignoring reports the platform was being used to launder criminal proceeds.
Hayes, who is widely regarded as the debonair frontman of the organization, went on the run. It wasn't until April 2021 that he turned himself in to face the charges.
What about banking crimes?
As the BitMEX situation was blowing up in late 2020, JPMorgan had agreed to pay $920 million for their part in defrauding precious metal markets.
JPMorgan says the "spoofing," which involves placing fake trades to sway market sentiment only to cancel before execution, was the actions of individual employees instead of a systematic top-down culture within the bank.
Nonetheless, Lark Davies questioned why JPMorgan CEO Jamie Dimon isn't facing jail time—pointing out the double standards involved when dealing with banking crime.
Remember 2 days ago when JP Morgan was caught rigging #gold markets for 8 years and their CEO didn't go to jail? Yeah, but let's throw the book at Bitmex because something something #bitcoin
— Lark Davis (@TheCryptoLark) October 1, 2020
With Hayes and Delo pleading guilty, the pair face a prison term between six months and a year. However, both can argue for leniency at their up-and-coming sentencing hearings.
CryptoSlate Newsletter
Featuring a summary of the most important daily stories in the world of crypto, DeFi, NFTs and more.
Get an edge on the cryptoasset market
Access more crypto insights and context in every article as a paid member of CryptoSlate Edge.
On-chain analysis
Price snapshots
More context
Join now for $19/month Explore all benefits

[ad_2]

Source