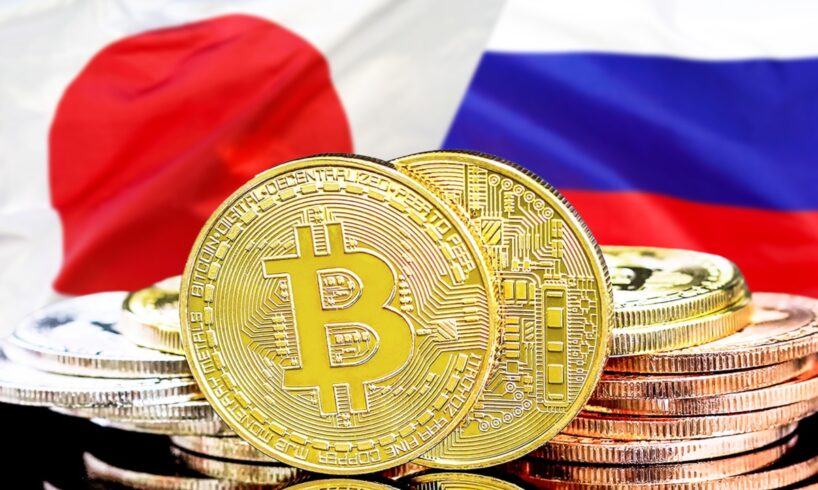 [ad_1]

Authorities in Japan are planning to introduce tougher new rules for crypto operators as part of efforts to prevent Russia from using cryptocurrencies to evade sanctions. The legislative initiative comes after Tokyo asked digital asset exchanges to strengthen transactions monitoring this month.
Government of Japan to Close Loopholes for Russians in Crypto Space
Amid concerns that Russia and its elites may employ cryptocurrencies to circumvent international sanctions, Japanese authorities are going to stiffen regulations for cryptocurrency exchanges. The platforms will be required to verify if recipients of transactions are subject to financial sanctions imposed in response to Moscow's decision to invade Ukraine.
To obligation will be introduced through amendments to the country's foreign exchange and trade law, according to government sources quoted by Japan Today. The revision aims to also deprive sanctioned individuals and entities of opportunities to transfer crypto assets to a third party account, the publication detailed.
Russia is facing unprecedented penalties that have restricted its access to the global financial market and its reserves in foreign currency and gold. Reports have revealed that Russian officials are interested in cryptocurrencies and are even ready to accept bitcoin for energy exports. Support for the legalization of cryptocurrencies is growing in Moscow while lawmakers and experts are working to adopt a comprehensive regulatory framework.
Earlier in March, the Japanese government urged crypto trading platforms to boost monitoring and asked them to inform financial authorities of any suspicious transactions that may breach sanctions. The Financial Services Agency (FSA) and the Japan Virtual and Crypto Assets Exchange Association have been reportedly looking for ways to stop Russian entities from circumventing sanctions while ruling out the blocking of all Russian users.
At the moment, Japanese law requires banks to check if the recipients of money transfers are subject to any restrictions, but cryptocurrency exchanges are not yet obliged to do so. Japan's Prime Minister Fumio Kishida announced on Monday that the government will prepare to introduce the respective amendments during the current parliamentary session.
Reactions to the conflict in Ukraine have varied among members of the crypto industry. For example, while South Korean exchanges restricted Russians' access, major global platforms like Binance and Kraken denied a request by the Ukrainian government to unilaterally freeze the accounts of all Russian users.
Tags in this story
amendments, circumventions, Crypto, crypto assets, crypto exchanges, crypto platforms, Cryptocurrencies, Cryptocurrency, evasion, Japan, japanese, Regulations, restrictions, rules, russian, Sanctions, stricter, Ukraine, users, War
Do you think the new regulations will allow Tokyo to prevent Russian entities and persons from evading sanctions through Japanese crypto platforms? Tell us in the comments section below.
Lubomir Tassev
Image Credits: Shutterstock, Pixabay, Wiki Commons
Disclaimer: This article is for informational purposes only. It is not a direct offer or solicitation of an offer to buy or sell, or a recommendation or endorsement of any products, services, or companies. Bitcoin.com does not provide investment, tax, legal, or accounting advice. Neither the company nor the author is responsible, directly or indirectly, for any damage or loss caused or alleged to be caused by or in connection with the use of or reliance on any content, goods or services mentioned in this article.
More Popular NewsIn Case You Missed It
[ad_2]

Source