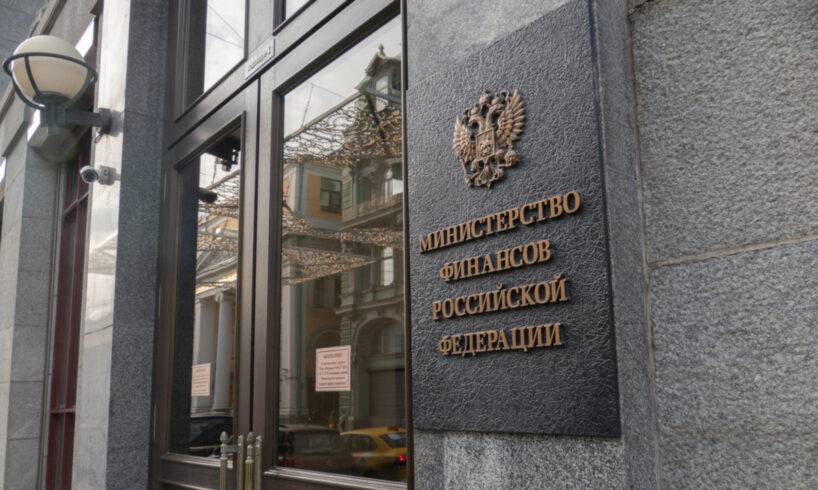 [ad_1]

With sanctions cutting off Russia from global finances, Moscow's motivation to establish a domestic market infrastructure for digital assets grows, a top official at the Russian finance ministry has noted. The comment comes as Russians are losing access to foreign crypto platforms.
Russia Recognizes Need for Local Crypto Assets Market
Amid expanding international sanctions over the invasion of Ukraine, Russia has been turning its attention to cryptocurrencies while concerns in the West are growing that the country may use them to circumvent financial restrictions. The penalties have also affected the crypto space, and Russians are finding it harder to cash out their digital holdings.
The incentives to build the Russian infrastructure for the cryptocurrency market have increased, as sanctions have led to restrictions for Russian nationals on foreign exchanges. The remark was made by Ivan Chebeskov, director of the Financial Policy Department of the Ministry of Finance, during the International Banking Day conference, Tass reported.
It has become very difficult for Russians who have invested in cryptocurrencies abroad to withdraw their funds and convert them into fiat money, the high-ranking official pointed out. Russian citizenship now worries foreign regulators, money is being blocked, and new accounts are denied, Chebeskov elaborated and stated:
Therefore, the motivation for creating the Russian infrastructure for digital currencies, of course, becomes even greater.
A Russian crypto market would not only allow Russians to withdraw their assets but also conduct other transactions. According to the Finance Ministry, a growing number of them are willing to transfer their coins to the Russia. Some trading platforms, for example the leading South Korean exchanges, have already restricted access for Russian users.
The Russian crypto space remains only partially regulated with the law "On Digital Financial Assets" which went into force in January, 2021. Authorities in Moscow are still discussing the future of cryptocurrencies, with the Central Bank of Russia suggesting a blanket ban while most institutions support the Minfin's proposal to legalize the industry under strict government control.
In February, the federal government approved a regulatory plan based on the ministry's concept. Later that month, the department submitted a new bill "On Digital Currency" introducing comprehensive rules for the sector. The Ministry of Finance is also working to address the aspects of crypto income taxation, the Tass news agency added.
Tags in this story
Crypto, crypto assets, crypto exchanges, Cryptocurrencies, Cryptocurrency, legalization, market infrastructure, Regulation, restrictions, Russia, russian, Russian citizens, Russian users, Sanctions, transactions, Ukraine, ukrainian, Withdrawals
Do you think Russia will take steps soon to create its own crypto market infrastructure? Share your expectations in the comments section below.
Lubomir Tassev
Image Credits: Shutterstock, Pixabay, Wiki Commons
Disclaimer: This article is for informational purposes only. It is not a direct offer or solicitation of an offer to buy or sell, or a recommendation or endorsement of any products, services, or companies. Bitcoin.com does not provide investment, tax, legal, or accounting advice. Neither the company nor the author is responsible, directly or indirectly, for any damage or loss caused or alleged to be caused by or in connection with the use of or reliance on any content, goods or services mentioned in this article.
More Popular NewsIn Case You Missed It
[ad_2]

Source