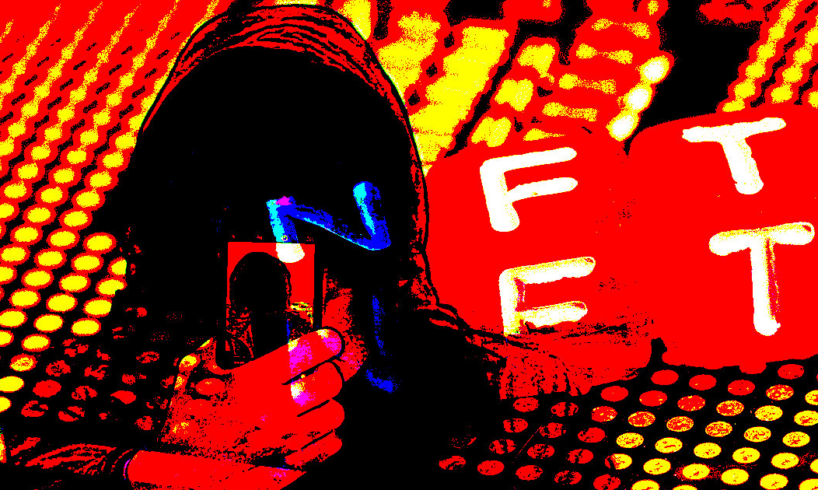 [ad_1]

Blockchain detective, Zachxbt has uncovered another non-fungible token rug pull mastermind.
In a Twitter thread, he alleged that a French e-commerce guru, Soulaymane Mahzoul, is behind the $1.6 million rug pull tied to the Crazy Camels NFT project.
How it all began
Soulaymane started the Crazy Camels NFT project in October 2021. The project was a collection of 10,000 NFTs with lots of giveaway promises.
It minted for 0.1 ETH presale and went for 0.3 ETH after mint. Like similar rug pulls, it claimed to have the support of celebrities, including Odell Beckham Jr and DJ Snake.
1/ Breaking down another French scammer this time being @gambergefc (Soulaymane Mahzoul) a e-commerce guru turned NFT opportunist.
He is personally behind the $1.6m Crazy Camels rug as well as being directly tied to many other projects. pic.twitter.com/3PS0aRT8oU
— zachxbt (@zachxbt) April 6, 2022
The presale went as planned, but demand was low for the public sale due to the high prices. This led to the team reducing the supply to 2,000, similar to what another rug pulled project, Bored Bunny, did.
The team made $1.6 million through the sale, subsequently became distant from the community, and eventually disappeared.
Source: Zachxbt
Analysis of on-chain data reveals that Soulaymane received $909,000 of the whole funds while investors had no choice but to try and revive the project even after the founders had abandoned it.
Soulaymane is linked with several crypto projects
While this might seem like an isolated incident, Zachxbt confirms that it's not. By carefully mapping the inflows into Soulaymane's account with centralized exchanges, it emerged that he had been involved in several other NFT projects.
Per Zachxbt, he has directly received proceeds from Metabillionaire NFTs, The Meta Stars, Fashion Ape NFT, and Miss Universe NFT.
Beyond that, he is also indirectly linked to several NFT slow rug pull projects. The most notable examples include Apes in Space, Horizon, Superstar Tiger, Alien Secret Society, Party Ape Billionaire Club, The Sloth Tribe, etc.
Interestingly, Soulaymane appears to be using the funds to acquire legitimate NFTs such as Mutant Ape. He is spending the rest living a lavish lifestyle in Dubai.
His Instagram account is still active, however, he has deleted all tweets and media from his Twitter page.
This isn't the first French influencer living in Dubai linked to NFT rug pulls. In the week of April 4, CryptoSlate reported that Laurent Correia, a French reality star, was ousted as the brains behind a $960,000 rug pull of Billionaire Dogs Club NFT by Zachxbt.
Get an Edge on the Crypto Market 👇
Become a member of CryptoSlate Edge and access our exclusive Discord community, more exclusive content and analysis.
On-chain analysis
Price snapshots
More context
Join now for $19/month Explore all benefits

[ad_2]

Source