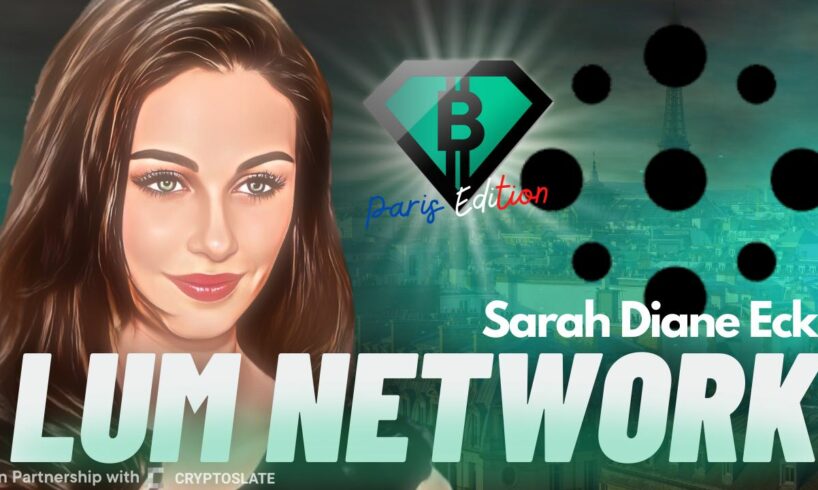 [ad_1]

Officially launched last fall, the Lum Network is a promising Cosmos-based project with a big vision for the future—to become a trust layer for companies of the future.
Sarah-Diane Eck, the CEO of Lum Network, spoke to Cryptonites' Alex Fazel about what the platform is trying to achieve and why it sees Cosmos as a jumping board that will help it bring millions of people into the Web3 space.
Bridging the gap between content and rewards with blockchain
While the idea for Lum has been in development since 2018, it wasn't until the fall of 2021 that the platform officially launched. However, the few operational months behind the platform doesn't mean that it's been slow in development.
Lum's CEO, Sarah-Diane Eck, said that Lum will launch a decentralized reward system in the next few weeks, enabling its ecosystem to realize the value users have been producing.
Lum is a Layer-1 platform building open-source tools for brands to build engagement with consumers. Built using the Tendermint and Cosmos SDK, Lum provides a trust layer to businesses using its platform and enables them to reward their customers for providing content and reviews.
Eck said that choosing Cosmos as its blockchain of choice was a technical decision Lum's development team made in 2018. Back then, there was no IBC, and Cosmos was still in its early days in terms of functionalities. However, the blockchain's technical aspects made it a clear choice for Lum, and Eck says the team hasn't thought twice about it since. The Cosmos ecosystem grew significantly over the past four years, and Lum is lucky to be a part of it, she told Cryptonites.
The Lum team is building a platform with a long-term vision, and building on a network that aligns with that vision is extremely important to the longevity and success of the project.
And Lum has already positioned itself on the path to success. Since launching last year, Lum has launched two major projects—Lumki and Skeepers. Lumki is a reward app that enables its users to earn LUM tokens through cashback offers and creating content for retailers.
Skeepers, on the other hand, is a leading brand review platform, processing over 30 million reviews per year. It uses the Lum Network to stamp all of its reviews, make them tamper-proof, and provide reviewers with rewards for participating.
Unlike similar projects, Eck said that Lum doesn't hide that the rewards it will give out are cryptocurrencies. The fact that these rewards are on-chain and can be used for staking introduces a gamification element she believes will help attract more people to Lum.
Once these decentralized rewards are introduced, Lum will launch a staking program. While LUM tokens can already be staked on the blockchain, creating a better UI and UX will enable more people to stake their rewards.
Lum's goal is to build a consumer-centric product that's easy to use and give brands the ability to leverage the community they built—without leaving the community behind.
Posted In: Cosmos, Videos
Get an Edge on the Crypto Market 👇
Become a member of CryptoSlate Edge and access our exclusive Discord community, more exclusive content and analysis.
On-chain analysis
Price snapshots
More context
Join now for $19/month Explore all benefits

[ad_2]

Source