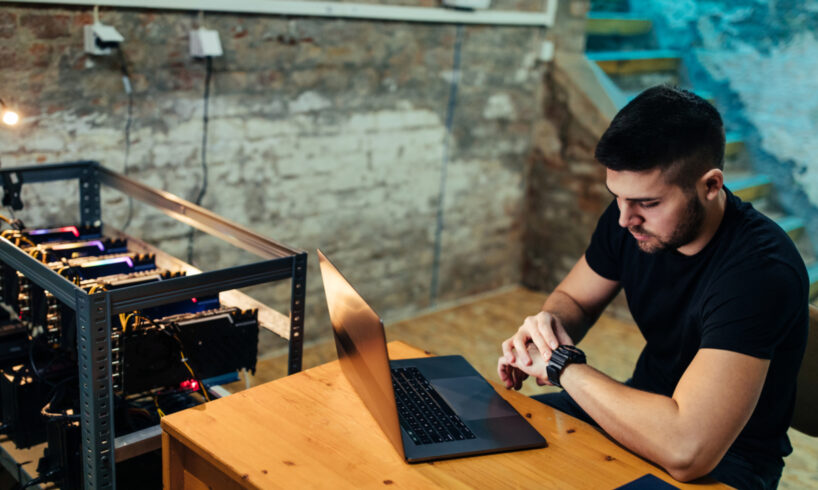 [ad_1]

The anti-monopoly service of Russia has suggested that Russians minting digital currencies at their homes should pay more for the spent electrical energy. The proposal comes after the submission of a bill tailored to regulate cryptocurrency mining to the Russian parliament.
Russian Miners Using Household Electricity Should Pay Higher Bills, Anti-Monopoly Body Says
Russia's Federal Anti-monopoly Service (FAS) has designed a scheme to charge amateur crypto miners increased rates for the electricity they use. The agency insists its approach to solving the problem with rising consumption in residential areas, due in part to the growing popularity of mining, can reduce the load on the electrical networks.
Authorities in the Russian Federation maintain differentiated electricity tariffs depending on the status and location of consumers, the Rossiyskaya Gazeta daily explains in an article. Businesses subsidize household prices through their own tariffs, which can be up to two times higher than the rates for the general population.
Private consumers often try to exploit their low rates to earn money by powering anything from car repair shops to woodworking shops, the Community of Energy Consumers association notes. As a result, grids in residential areas are overloaded as they are not designed to cope with the excessive power usage, which has also spiked due to home mining.
The FAS now wants to introduce a threshold for electricity consumption, above which higher rates will be imposed. Thus, according to the anti-monopoly service, household needs will be separated from commercial ones. The consumption of various household appliances, including those with increased power usage like air conditioning units, will be accounted for.
Each Russian region will be able to set the amount of electricity that will be supplied at preferential rates, taking into account factors such as power usage for heating in the cold months and the length of the heating season, the FAS pointed out. In December, the federal government allowed regional authorities to independently determine the local electricity tariffs.
Power supply networks in the residential areas of many regions with historically low electricity prices, such as Irkutsk Oblast, Krasnoyarsk Krai, and Dagestan, have suffered breakdowns due to the spread of improvised crypto mining farms minting coins in basements and garages.
The introduction of differentiated tariffs is expected to reduce interest in mining and other ways of earning at the expense of subsidized household electricity. The agency hopes the new approach can also lower production costs for businesses calculated in the prices of their goods and services, ultimately suppressing inflation.
The proposal comes as Russian lawmakers are reviewing a new draft law on cryptocurrency mining. The legislation aims to regulate the industry in the country, which is rich in cheap energy resources and favorable climatic conditions. Its competitive advantages can potentially turn Russia into a global mining leader, officials have acknowledged.
Tags in this story
agency, bitcoin farms, Bitcoin Miners, Bitcoin mining, body, consumption, Crypto, crypto farms, crypto miners, crypto mining, Cryptocurrencies, Cryptocurrency, Electricity, Home Miners, Miners, mining, power, pricing, rates, Russia, russian, scheme, tariffs
What are your thoughts on the new electricity pricing that will affect crypto miners in Russia? Tell us in the comments section below.
Lubomir Tassev
Image Credits: Shutterstock, Pixabay, Wiki Commons
Disclaimer: This article is for informational purposes only. It is not a direct offer or solicitation of an offer to buy or sell, or a recommendation or endorsement of any products, services, or companies. Bitcoin.com does not provide investment, tax, legal, or accounting advice. Neither the company nor the author is responsible, directly or indirectly, for any damage or loss caused or alleged to be caused by or in connection with the use of or reliance on any content, goods or services mentioned in this article.
More Popular NewsIn Case You Missed It
[ad_2]

Source