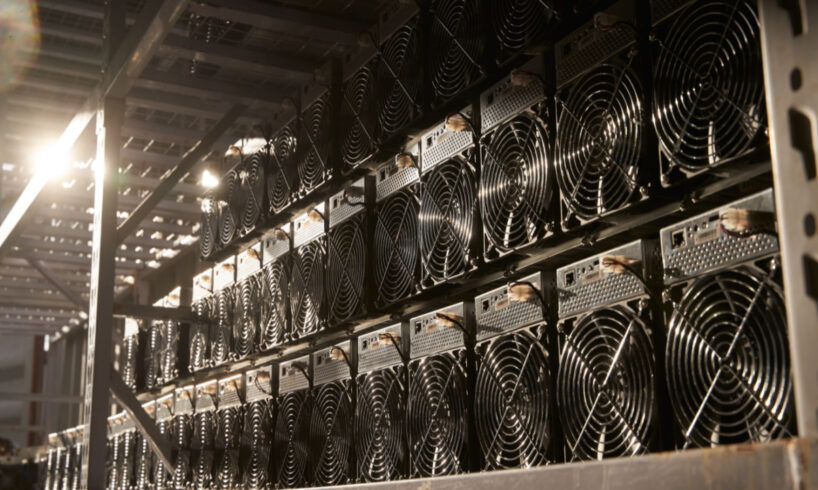 [ad_1]

Authorities in Kazakhstan have launched an investigation into a mining hotel business suspected of being a crypto pyramid as part of an ongoing crackdown on illegal activities linked to cryptocurrencies. The platform, called Bincloud, lured investors through popular messaging apps.
Bincloud Operators Kept 16% of Investors' Funds for Themselves
Amid intensified efforts to fight crypto-related fraud, Kazakhstan's Financial Monitoring Agency has initiated a pre-trial investigation into a crypto mining business allegedly working as a financial pyramid scheme. It's led by the watchdog's department in the West Kazakhstan region, the FMA announced, quoted by Russian crypto media.
The people behind the Bincloud mining hotel were recruiting investors through the Whatsapp and Telegram messengers, convincing them to put money into the project offering mining equipment rental. As a reward, they were promised to get back 5 to 6% of the invested amount daily.
The fraudsters withheld 16% of the hotel users' income, a press release detailed. Kazakhstan's financial regulators are urging victims of the suspected Ponzi scheme to contact the regional departments of the Financial Monitoring Agency and report about their cases.
The Bincloud investigation comes as part of a government offensive against crime involving cryptocurrencies. Kazakhstan's police recently busted a gang, the members of which allegedly forced IT specialists to run underground crypto farms on their behalf.
The illegal mining operation brought its organizers an estimated half a million U.S. dollars in monthly income. Media reports have suggested that, just like other, similar undertakings, the crime group could not have acted without protection or some affiliation with high-ranking officials or businessmen.
Business Climate for Crypto Miners in Kazakhstan Is Changing
Maintaining artificially low electricity rates, Kazakhstan became a magnet for crypto mining enterprises when China cracked down on the industry in May, 2021. However, things have changed since then and some companies have already moved their hardware to other mining hotspots.
While the administration of President Kassym-Jomart Tokayev has indicated it wants to develop the country's crypto industry, the growing energy deficit blamed on the influx of miners influenced its policies in the sector while it also started cracking down on illegal mining.
In February, Kazakhstan's head of state emphasized the government in Nur-Sultan is not against crypto mining within the law but insisted that all mining facilities should be identified and inspected by the FMA. The order came as mining companies were facing power cuts during the cold winter months.
In July, Tokayev signed a law which raised the tax burden for registered mining entities. The legislation introduced differentiated tax rates based on the average price of the electricity consumed to mint digital coins, increasing the surcharge enforced in the beginning of the year.
Tags in this story
Crypto, crypto mining, crypto pyramid, Cryptocurrencies, Cryptocurrency, Financial regulators, financial watchdog, Investigation, Kazakhstan, mining hotel, Ponzi Scheme, Pyramid Scheme
Do you expect authorities in Kazakhstan to conduct other investigations in the crypto space? Tell us in the comments section below.
Lubomir Tassev
Image Credits: Shutterstock, Pixabay, Wiki Commons, Artie Medvedev
Disclaimer: This article is for informational purposes only. It is not a direct offer or solicitation of an offer to buy or sell, or a recommendation or endorsement of any products, services, or companies. Bitcoin.com does not provide investment, tax, legal, or accounting advice. Neither the company nor the author is responsible, directly or indirectly, for any damage or loss caused or alleged to be caused by or in connection with the use of or reliance on any content, goods or services mentioned in this article.
More Popular NewsIn Case You Missed It
[ad_2]

Source