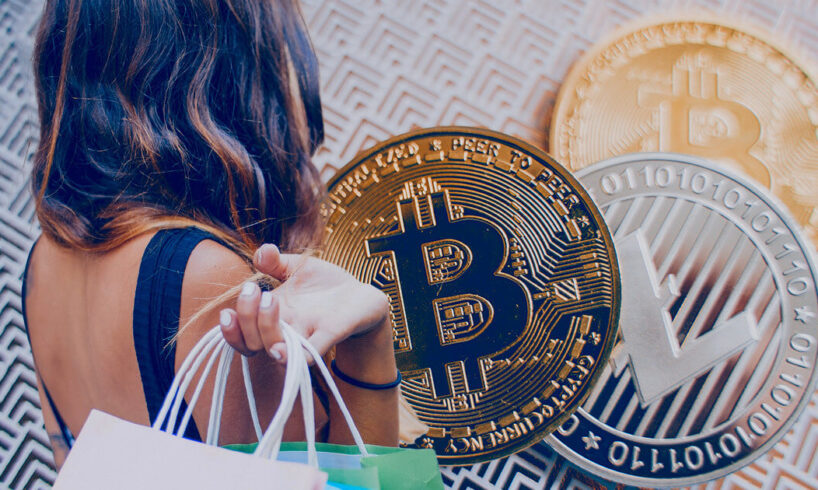 [ad_1]

Customers and merchants alike want to purchase and accept cryptocurrencies as payments for goods and services, according to a research study conducted by crypto exchange Crypto.com in partnership with Worldpay from FIS, a global provider of technology solutions for merchants, banks, and capital markets firms.
Crypto.com (CRO) and WorldPay from FIS have found the appetite for spending and accepting crypto payments is large. The joint report gives insights into customer and merchant demand by industry. According to the study, both customers and merchants have a growing desire to transact with crypto within the next year.
Merchants have the appetite to accept cryptocurrency
75% of Crypto.com customers want to purchase goods or services with cryptocurrency and 60% of Worldpay from FIS merchants have the appetite to accept cryptocurrency for goods or services.
The study was conducted among 110,000 of Crypto.com's customers covering a range of geographies, ages, and income levels, along with many of Worldpay from FIS' largest global merchants, who have contributed to this study.
It should be stated, though, that Crypto.com customers, for natural reasons, already have a more positive bias towards crypto, compared to the average consumer.
According to the study, as merchants begin to adopt crypto payments, currency preference will be an important factor. Both parties have expressed a desire to transact with the highest market cap currencies and stable coins as they are less volatile and offer increased scalability due to layer 2 solutions being introduced.
A clear opportunity for merchants to capture customers' desire to spend
Though most industries show a level of interest in accepting cryptocurrency as payment, especially retail and luxury goods businesses, customer preferences are more evenly distributed across industries. These findings confirm the customers' desire to use cryptocurrency as a general payment method both online and in-store.
"Customer demand to spend crypto currently outweighs that of merchants to accept. Because of this, 64% of Crypto.com's customers are using a prepaid card to spend their holdings at businesses that do not support a direct wallet transfer. There is a clear opportunity for merchants to capture, while also increasing the desire of customers to spend. However, a lack of education and cross stakeholder coordination is dictating the pace at which merchants adopt this technology," the report reads.
The full report can be downloaded here.
Disclaimer: Crypto.com is an advertising partner of CryptoSlate.
Spend with the Crypto.com Visa Card and get up to 8% back
Founded in 2016, Crypto.com serves over 10 million customers with the world's fastest-growing cryptocurrency and financial services platform.
Buy Bitcoin and 80+ cryptos with 0% fees
Get an edge on the cryptoasset market
Access more crypto insights and context in every article as a paid member of CryptoSlate Edge.
On-chain analysis
Price snapshots
More context
Join now for $19/month Explore all benefits

[ad_2]

Source