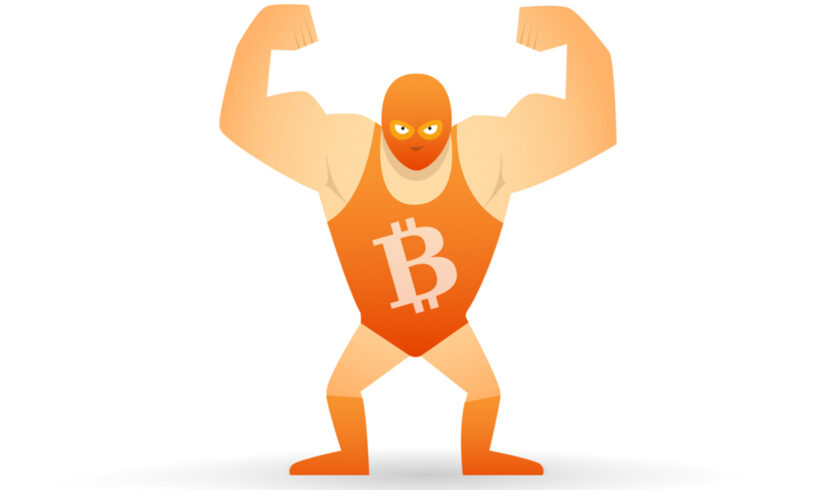 [ad_1]

Bitcoin's hashrate has once again reached an all-time high (ATH) this year, as the network's processing power reached 275.01 exahash per second (EH/s) on May 2, 2022. The recent ATH follows a significant difficulty jump on April 27, and bitcoin's value lost 6.2% against the U.S. dollar over the last two weeks.
Bitcoin Hashrate Taps 275 Exahash
Just recently, Bitcoin's mining difficulty tapped an ATH at 29.79 trillion and it's currently the most difficult it has ever been to find a BTC block reward. On April 27, after coasting along at 28.2 trillion for two weeks prior, the network's difficulty jumped 5.56% higher.
Bitcoin miners have continued to keep the high-speed tempo going despite the difficulty rising. Moreover, over the last two weeks, BTC has shed 6.2% in value against the U.S. dollar. The price drop has also made it less profitable for bitcoin miners during the two-week downturn.
At the time of writing, Bitcoin's hashrate is coasting along at 238.22 EH/s. Two days ago, the network tapped an ATH on May 2, 2022, at block height 734,577.
Despite those two setbacks, bitcoin miners have pushed the hashrate up to a new all-time high in terms of computational processing power. The hashrate reached the highest it's ever been at 275.01 EH/s on May 2, 2022, at block height 734,577.
The network previously reached an ATH 1,380 blocks prior to the 275 EH/s high at block height 733,197, on April 23. At that time, the ATH recorded was approximately 271.19 EH/s. Data shows that since block height 733,197, the overall hashrate increased 1.40% in seven days.
Soon-to-Be Deployed Next-Generation Miners
Seven-day statistics indicate that Foundry USA was the top mining pool after capturing 233 out of the 1,071 BTC blocks found last week. Foundry USA has 21.76% of the network hashpower with a 49.29 EH/s average over the last seven days. The second-largest mining pool this past week was Antpool, as it captured 145 block subsidy rewards last week.
Antpool has held 13.54% of the global hashrate in the one-week timeframe with 30.68 EH/s. Today, 12 known pools are dedicating hashpower to the BTC network and 0.93% of the global hashrate, or 2.12 EH/s, is operated by unknown bitcoin miners.
With Bitcoin's hashrate reaching an all-time high before bitcoin mining rig manufacturers have shipped the latest next-generation machines, the hashrate could very well go much higher from here. Next-generation miners from Bitmain and Microbt, which pack a lot more hashrate, are due to ship next month.
Moreover, Bitmain's hydro bitcoin mining rig, the Antminer S19 Pro+ Hyd., commands 198 TH/s and has been released this month. Depending on lead times, miners could be deploying these high powered, next-generation miners and upping the network's overall hashrate a great deal.
Tags in this story
275 EH/s, 275.01 exahash, All time high, Antpool, ATH, Bitcoin, Bitcoin (BTC), Bitcoin Miners, Bitcoin mining, Bitmain, BTC Mining, difficulty, Foundry USA, Hashrate High, Hashrate Jump, Microbt, mining rigs, Next Generation Miners
What do you think about the hashrate rising to new highs on May 2? Do you expect the hashrate to increase after next-generation machines are deployed? Let us know what you think about this subject in the comments section below.
Jamie Redman
Image Credits: Shutterstock, Pixabay, Wiki Commons
Disclaimer: This article is for informational purposes only. It is not a direct offer or solicitation of an offer to buy or sell, or a recommendation or endorsement of any products, services, or companies. Bitcoin.com does not provide investment, tax, legal, or accounting advice. Neither the company nor the author is responsible, directly or indirectly, for any damage or loss caused or alleged to be caused by or in connection with the use of or reliance on any content, goods or services mentioned in this article.
More Popular NewsIn Case You Missed It
[ad_2]

Source