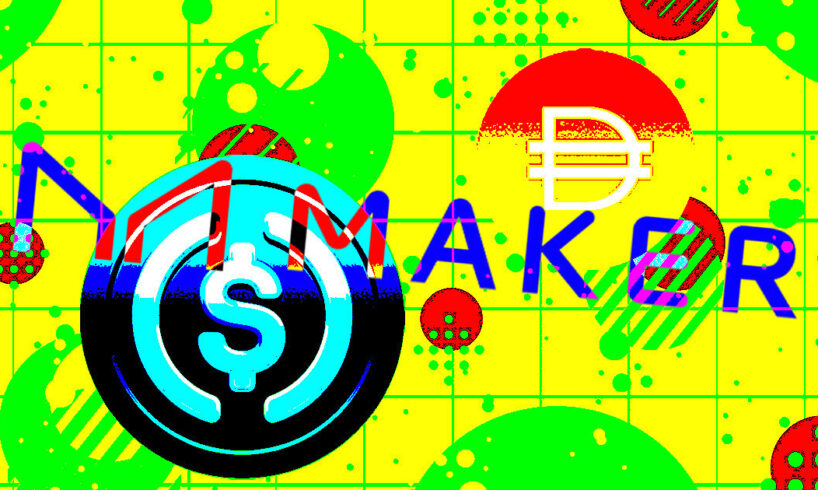 [ad_1]

Following Circle's freeze of blacklisted Tornado Cash addresses, MakerDAO is re-assessing the risks associated with its USDC collateral.
On August 8, issuers of USDC stablecoin Circle froze USDC tokens belonging to 38 wallet addresses blacklisted by the U.S. Treasury Department. One of the wallets was identified as a DAI Tornado pool. As a result, there have been concerns from the MakerDAO community about their exposure to USDC and the risk of being hunted by regulators.
Dear @MakerDAO $DAI community… you should start unwinding your USDC collateral immediately, converting it into stables that are more censorship resistant.
You have some time to do it, but you need to get started.
— Erik Voorhees (@ErikVoorhees) August 8, 2022
In response, the community has been actively engaged in deep discussions via the Discord channel on the way forward.
DAI's exposure to USDC and sanction risk
DAI's market capitalization of $7.5 billion makes it the largest DeFi protocol by total value locked.  It is currently collateralized by  33.9% USDC, 23.2% ETH, and 7.6% WBTC, among other assets. With $3.56 billion USDC locked in the Maker protocol, USDC represents the largest source of collateral. 
The sustainability of DAI is under question as it is heavily backed by collateral that regulators can censor. MakerDAO delegate Chris Blec believes it could lead to a sanction on DAI
"Good luck not getting sanctioned when DAI is already sitting in sanctioned smart contracts that can't be paused," Blec added.
Another issue brewing in the community concerns Maker's Peg Stability Module (PSM). The PSM allows users to swap a given collateral type directly for DAI at a fixed rate. At the moment, Maker's USDC PSM contract holds 3.56 billion USDC.
Since some DAI users interacted with Tornado Cash through the USDC PSM, the contract could be implicated in the case of a probe. If a sanction has to blacklist the PSM, the DeFi market as a whole could be at risk of contagion.
An emergency Shutdown is likely
According to MakerDAO founder Rune Christensen, while the protocol may not resist sanctions in the short run, it will take immediate actions to prepare against potential attacks. Rune said:
"The best option is to count on not getting sanctioned now, and then work on the fundamentals we need to have in place to be able to actually resist a real physical attack. We should just accept that if they want to shut us down, the outcome is [an] emergency shutdown."
Get an Edge on the Crypto Market 👇
Become a member of CryptoSlate Edge and access our exclusive Discord community, more exclusive content and analysis.
On-chain analysis
Price snapshots
More context
Join now for $19/month Explore all benefits

[ad_2]

Source