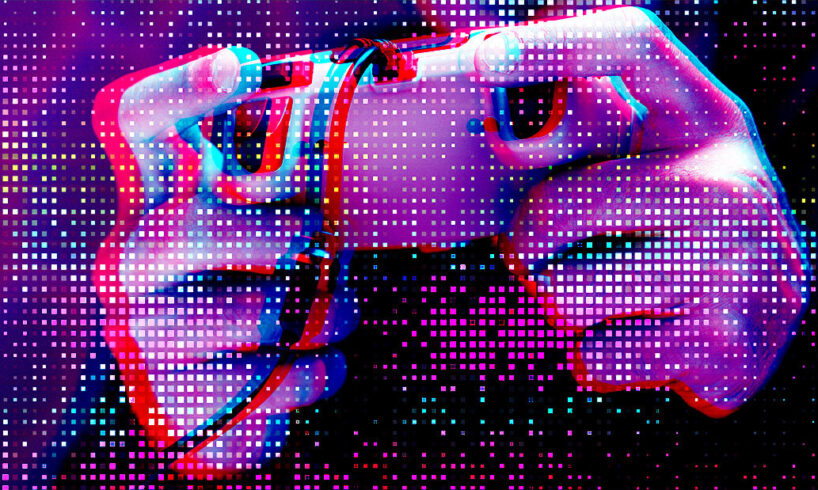 [ad_1]

Play-to-Earn (P2E) games are a major trend, with Axie Infinity, one of the biggest in the space, recently hitting 2 million daily active players. Some might see a profit-generating and entertaining game as a dream come true, but traditional gamers are less than pleased with the blockchain-based renditions of their beloved entertainment. The difference in motivation mechanisms used by their preferred games is to thank, at least partially, for this divide.
A university student playing his PS5 at home seeks something entirely different from a Filipino who plays Axie to put food on the table. While the P2E space is expanding, many of its current design practices work as an obstacle preventing it from breaking into the mainstream gaming market.
Work hard or play hard?
P2E games exploded during the COVID-19 pandemic, specifically in low-income countries that suffered from ongoing lockdowns, like in the Philippines. The Philippines' GDP declined by 9.6 percent, the largest drop in over 70 years, causing many to lose their jobs and search for alternative ways to feed their families.
According to the team behind Axie, just in March 2020, more than 29,000 individuals downloaded Axie Infinity in the Philippines, while internationally, the game got 70,000 users that month. This distribution hints, among other things, at users' hopes that their gaming profits could offer a stable source of income, especially as others ran dry. The Axie community even offered scholarships to people in low-income countries: Players who have a lot of Axie NFTs rent them out to beginners, sparing them the upfront cost of entering the game, but claiming a part of their earnings.
Though a sizable portion of P2E gamers use gaming for an added income stream, traditional gamers are in for something completely different. Some 66 percent of gamers play to unwind and decompress, and 51 percent want an escape through entertainment, according to Statista.
To put it more bluntly, traditional video game players simply enjoy their hobby for the intrinsic experience, which has little to do with profits, an extrinsic factor in relation to the game. If anything, there is even some evidence, albeit seemingly inconclusive, that extrinsic motivation and enjoyment don't often go hand-in-hand. Thus, the opportunity to make money (P2E's biggest selling point) as such lacks allure for gamers who aren't playing for a tangible reward in the first place.
While P2E games are in many ways all about transactions, the traditional gaming community has already had a rocky history with micro-transactions since they were launched in 2004. Video game fans were not shy to voice their anger over the option to pay for digital items to advance gameplay or visuals, sometimes in addition to the upfront payment. Loot boxes, which contain rare digital items that can't be purchased with cash, have specifically stirred immense controversy, with disapproval from gamers snowballing into multiple class-action lawsuits arguing that these purchases are "illegal gambling operations" run by gaming companies.
Gamers' disapproval of these monetization tools has brought several titles to a full collapse. Xaviant Games's The Culling shut down its servers after the developers unsuccessfully introduced micro-transactions and failed to raise sufficient funds. Disappointed players viewed this as an "unfinished cash grab," with some naming it "the worst 'pay to play' feature ever."
Since then, other games have managed to integrate micro-transactions into their gameplay, some in the form of paywalls that monetize different stages of the gameplay. This also stirred controversy among gaming fans who feel these interrupt the experience. Some players have accepted other types of in-game purchases, like League of Legends' in-game currency, Riot Points, to unlock more digital cosmetics for their characters. Each game is different, and so is every player, but all in all, micro-transactions have earned game developers a hefty amount of revenue after some much-needed trial-and-error, with established and well-regarded games pulling the weight in overall earnings.
Traditional gamers are clearly skeptical of developers' efforts to monetize their hobby, especially in the case of P2E games. To meet the standards of conventional gamers, game-makers must cater to the specific motivating factors that can attract non-crypto enthusiasts into the P2E space. Or, in layman's terms, make their games more fun.
Ensuring P2E games are not just a means to an end
P2E is popular mainly due to its capability to generate revenues, unlike non-blockchain video games which have to work on many other factors. Users playing Axie Infinity are commonly motivated by financial considerations and less incentivized by enjoyment as such. On the other hand, mainstream gamers don't aim to profit, but rather to gain emotional fulfillment from playing the game. Thus, user experience is the most crucial way to bring conventional gamers into the P2E space.
Unlike blockchain-based games, gamers have a plethora of traditional games to choose from, and there's a competitive market for aesthetically pleasing designs with rich storylines. Sandbox games, like Grand Theft Auto, allow users to escape from reality and become a completely different person in a new world, with minimal limitations. Instead of being a student, a cashier, or even an influential attorney in real life, video games give people the opportunity to put their mundane lives on pause and become a hero or a villain in an engaging story. Players can also socialize through multiplayer, competitive rankings, and other features.
Dedicated gamers already spend hours binge playing video games regularly, and average playtime is growing. P2E developers have the opportunity to usher in this hesitant consumer sector, but they need to cater to the connection- and emotion-driven segment, expanding focus beyond the existing P2E gamers who are already sold on the concept. Traditional gamers value an escape from their lives and a connection to other players, without feeling like they're being monetized in the process. Developing eye-catching graphics, a user-friendly game interface, a compelling narrative, and advanced worldbuilding will attract traditional gamers to the world of P2E. UX features that incite emotional reactions, like competitive player scores or memorable gameplay moments, will then retain them.
In non-blockchain games, the economy is only one piece of a larger puzzle, constructed of a story, worldbuilding, combat mechanics, and myriad other mechanisms that fuse into an engaging experience. For P2E games to expand their consumer base, developers must consider the varying motivators for playing. Incorporating engaging UI and emotion-evoking UX into P2E ecosystems will give users the best of both worlds, bridging the gap between two unwavering groups of gamers.
Get your daily recap of Bitcoin, DeFi, NFT and Web3 news from CryptoSlate
It's free and you can unsubscribe anytime.
Guest post by Jaden Lee from Monoverse
Jaden Lee is the CEO of Monoverse, a blockchain-based game developer founded in 2019 and creator of Frutti Dino, an NFT play-to-earn game. Jaden has extensive experience in full-stack programming, web and mobile design, blockchain mainnet development, cryptocurrency exchange, and smart contracts. He began in the gaming industry in 2007 as the lead developer and CEO of Superbee before heading the Frutti Dino project.
Learn more →
Get an Edge on the Crypto Market 👇
Become a member of CryptoSlate Edge and access our exclusive Discord community, more exclusive content and analysis.
On-chain analysis
Price snapshots
More context
Join now for $19/month Explore all benefits

[ad_2]

Source