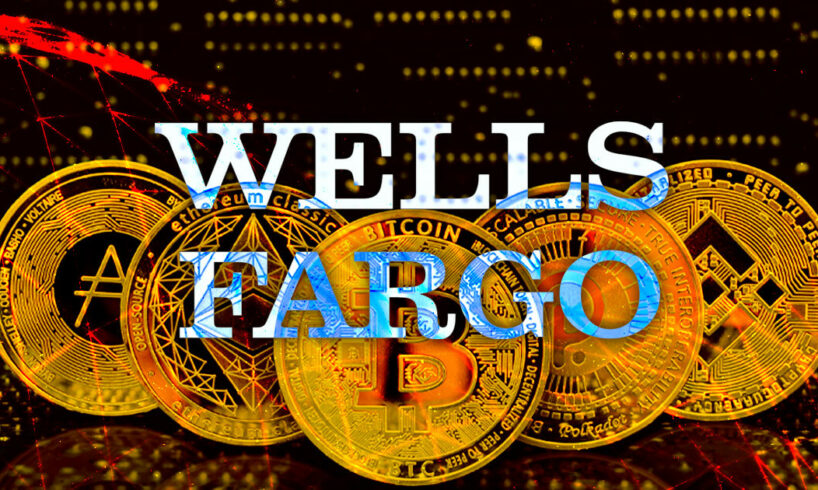 [ad_1]

Wells Fargo, the fourth largest bank in the U.S. by market capitalization, has released a special report entitled "Understanding Cryptocurrency," which compares digital assets to the invention of "the internet, cars, and electricity."
The Internet of Value
Produced by its Global Investment Strategy Team, the report published at the start of August bullishly called digital assets "the building blocks of a new internet." A comment directed to Wells Fargo investment customers stated that the advancement of digital assets will bring "new possibilities and investment opportunities."
"Many expect digital assets to be the building blocks of a new internet, the Internet of Value…
The Internet of Value is likely to be disruptive to the world of finance, just as the original internet was to communications and information. What it may mean for investors."
The term "internet of value" is not new; speaking to CryptoSlate's Akiba at Paris Blockchain week in March, the Head of NFT & Fan Tokens for Binance, Helen Hai, referred to an internet of value as being the cornerstone of how she approaches crypto. However, it is a term that makes a lot of sense in defining the difference between web 2.0 and web3. The image below compares the two.
Source: Wells Fargo Investment Institute, July 2022
Onboarding new crypto users
Interestingly, Wells Fargo identified an important trend in the crypto industry of focusing on technology instead of the "big picture." The user experience within crypto and web3 is notoriously poor, with overcomplicated dApps and wallet management. New users face an exceptionally high entry barrier; seed phrases, passphrases, tokens, blockchain, and token transfers are all utterly alien to newcomers.
Wells Fargo stated that its special report series on crypto aims to "make sure newcomers see the big picture concepts before being buried in detail." It cannot be understated how important this is for the advancement of crypto and web3. A household name in banking publishing a pro-crypto special report to educate non-crypto users on the long-term benefits of digital assets holds a lot of weight.
While many investors embedded within the crypto industry do not trust traditional banks, a more significant subset of the broader U.S. population still depends on household name banks. Support from such an institution, outside of simply promoting the purchase of Bitcoin as a part of strategic diversification, does a lot to establish the legitimacy of digital assets in the broader population.
The report declared that it would refer to all cryptocurrencies, smart contracts, and other tokens as "digital assets." In itself, this use of language is a concrete step toward improving the user experience by removing pre-conceived ideas around terms such as cryptocurrency, NFTs, and tokens.
The Conclusion
With the final six pages of the report, Wells Fargo made comparisons between how the current version of the internet reinvented post offices, music stores, landlines, and local news. It used these comparisons to attempt to create a yardstick to explain how "The Internet of Value" will reinvent local currencies, payment networks, securities, property, and contracts.
Real-world examples of payment processing, remittances, and other uses of digital assets were described in the report before attempting an explanation of the Bitcoin lightning network. The image in the description echoed Jack Mallers demonstration of using the lightning network to send fiat currencies. Wells Fargo declared, "early movers may get to ride the open network effects, and gain economies of scale, while those late to the movement may lose."
Wells Fargo concluded the report by stating "
The main risks facing the industry are additional regulation, technology and business failures, operational risks with handling and storing digital assets, price volatility, and limited consumer protections."
This is the fifth in a series of cryptocurrency special reports from Wells Fargo. The next report will continue with the topic of the risks associated with investing in early-stage technology.
Get an Edge on the Crypto Market 👇
Become a member of CryptoSlate Edge and access our exclusive Discord community, more exclusive content and analysis.
On-chain analysis
Price snapshots
More context
Join now for $19/month Explore all benefits

[ad_2]

Source