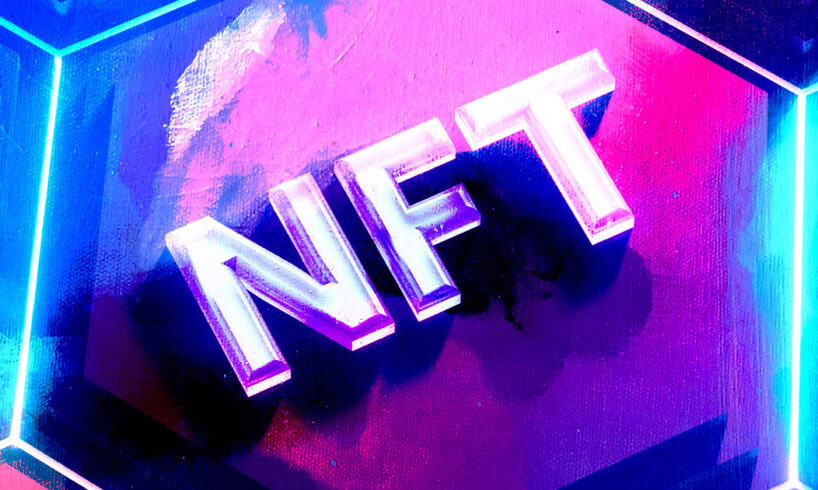 [ad_1]

onXRP, a content providing platform home to many NFT projects, partnered with Pastel Network,  leading NFT technology protocol. This partnership will integrate Pastel's security measures to the upcoming onXRP NFT marketplace to prevent duplications and scams, which have been rising since mid-2021.
NFT scams are on the rise
The chart below demonstrates the "NFT Scam" searches on Google since last March. It doesn't give the number of searches but instead gives the amount of search numbers concerning overall search history. In other words, zero means there was no significant search that day, while 100 marks an all-time high.
NFT Scam search data (via trends.google.com)
After a sharp increase started in October, "NFT Scam" searches hit an all-time high in January. This was before the famous OpenSea phishing attack. Even though they didn't make it to the headlines as much as OpenSea did, a few NFT scams took place between mid-December and the end of January. They are not small-size scams either, which tells us they might have caused the all-time peak in the search data.
On December 21st, NFT scammers created and promoted a fake Fractial NFT giveaway and collected over $150,000 in cryptocurrency. Ten days later, $2.2 million worth of Bored Apes were stolen with a phishing e-mail. On January 12th, Frosties NFT collection became a victim of a rug pull scam and lost $1.3 million.
onXRP and Pastel
onXRP
onXRP is an ecosystem built by xPunks to extend web 3.0 on the XRP Ledger by providing a technology and content platform to create user-driven innovation. Currently, onXRP has three main modules: community & content, projects and trading. Community & content module provides informative content created by users to educate the community. The project module allows users to browse and track any project developed on onXRP.
The trading module will be launched soon as a decentralised exchange and an NFT marketplace. This is where the Pastel Partnership come in.
Pastel
Pastel is the first fully decentralised platform built to create, validate and trade all cryptographically secured digital collectables such as NFTs. The platform allows creators and collectors to interact peer-to-peer, removing high fees and intermediaries. Pastel also functions as an infrastructure service where third parties can build their marketplaces on the Pastel network.
What does the partnership entail?
onXRP will be integrating Pastel Network's Sense and Cascade protocols as security measures to their soon-to-be-launched NFT marketplace.
Sense protocol is the first near-duplicate detection system for NFTs. It recognises the most subtle similarities between two NFTs, even if one has been transformed. As a result, the Sense protocol protects the creators and collectors against copyright infringements.
On the other hand, Cascade protocol is an on-chain solution that provides distributed storage. The NFT data are divided into chunks and distributed across different SuperNodes within the network. This way, the NFTs are protected against data losses or manipulation attacks and rug-pull scams.
This partnership creates one of the first secure NFT marketplaces in high demand today. onXRP CEO Kaj Leroy Stressing the importance of security by saying:
"Security and authenticity play an increasingly focal role within the entire NFT sphere. Up until now, no established marketplace has implemented a tool like this one, and we're proud to announce that we're changing the game and putting ourselves ahead of scammers, fakes, and copycats."
Suggesting that onXRP will add many more features, Pastel Network co-founder Anthony Georgiades said:
"We are thrilled to work with the onXRP.com team. They have tremendous plans for XRPL, and their NFT marketplace will feature one of the most requested and revolutionary tools available right now."
Get your daily recap of Bitcoin, DeFi, NFT and Web3 news from CryptoSlate
It's free and you can unsubscribe anytime.
Get an Edge on the Crypto Market 👇
Become a member of CryptoSlate Edge and access our exclusive Discord community, more exclusive content and analysis.
On-chain analysis
Price snapshots
More context
Join now for $19/month Explore all benefits

[ad_2]

Source