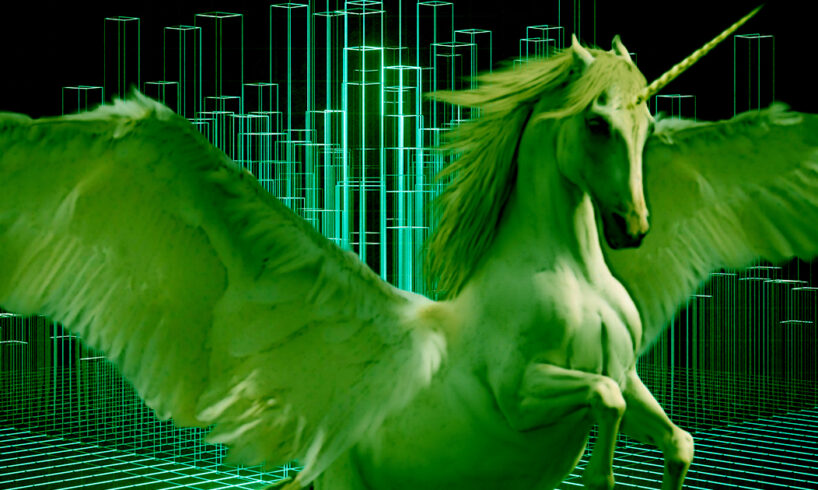 In a bid to answer the question of where does big venture capital money go to, a new analysis looked at the most recent data on unicorns.
The overall number of companies that exceed $1 billion in valuation has doubled in the past year alone, with venture capital money responsible for most of that growth.
The fundamental changes in societal models, workflows, and industries the market has seen led many of the largest VC firms to invest in the same set of unicorns, most of which are either fintech or internet service companies.
Big VC firms all invest in the same unicorns
To find out more about what most venture capital firms invest in, BestBrokers analyzed the recently published research from CB Insights. CB Insights provided a list of all of the world's unicorns and matched it with data on their investors and industries.
BestBroker's report identified the top 10 entities that have invested in the largest number of unicorns. According to the data, just ten firms own 38% of all 1143 unicorns currently on the market. Accel leads the way with ownership in a staggering 67 companies valued at over $1 billion, while Tiger Global Management and Insight Partners both invested in 61 unicorns.
Andreessen Horowitz, one of the most well-known names in the VC world, has ownership in 57 unicorns.
The top 10 entities with ownership in most unicorns (Source: BestBrokers)
Grouping these unicorns by industry shows an undeniable trend — the majority of VC money seems to be going to software and fintech companies.
The top 10 venture capital firms' unicorns distributed by industry (Source: BestBrokers)
Internet software and services, fintech, and e-commerce account for over half of the total number of unicorns. The next four industries — AI, cybersecurity, health, and data management — amount to just over a quarter of the unicorns.
"Since the beginning of 2021 fintech unicorns grew by a staggering 330%, followed by internet software and services with 274% and cybersecurity with 267%. Next in the list are health, data analytics, logistics, and AI. We can clearly see how the trending industries are influenced strongly by the pandemic and the changes it brought about," said Alan Goldberg, an analyst at BestBrokers.
The changes brought on by the pandemic are most evident in the growth we've seen in e-commerce. E-commerce and direct-to-consumer companies are strongly represented in the portfolios of all Asian entities on the list, with the industry taking first place in all three Asian firms.
The top 10 venture capital firms' ownership in unicorns by industry (Source: BestBrokers)
Goldberg said that this comes as no surprise, given that e-commerce revenues in Asia are expected to reach $2 trillion by 2024.
However, the two leading industries VC firms invested in are software and fintech. And while CB Insight's report groups crypto companies with legacy fintech firms, it's safe to assume that crypto and blockchain companies also make up a notable portion of these VCs' portfolios.
As reported by CryptoSlate, a significant number of new unicorns that were added throughout last year came from the crypto market. These companies include FTX, Ripple, OpenSea, Bitmain, Alchemy, Chainlysis, and others.
Get an Edge on the Crypto Market 👇
Become a member of CryptoSlate Edge and access our exclusive Discord community, more exclusive content and analysis.
On-chain analysis
Price snapshots
More context
Join now for $19/month Explore all benefits



Source